LandMonitoring.Earth
Global Land Cover Monitoring System
Monitoring Environmental, Economic and Social Change. Worldwide.
Providing application specific information solutions
The following customer application products provide a non-exhaustive overview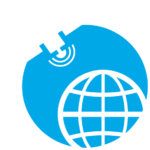 Monitor.Earth
Base Product
10-30m spatial
resolution, up to
0,1h minimum
mapping unit
Flexible thematic
classes,
duration and
frequency
For any location
on the globe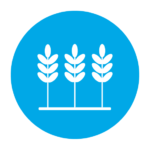 Agriculture
Cultivated area and crop type
Crop condition/
vegetation stress
Crop damage and disease monitoring
Agricultural practices
monitoring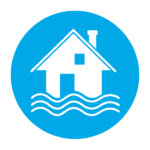 Climate Change
Longterm (1985)
land cover change
Natural hazard
impact evaluation
Land degradation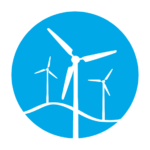 Energy & Extractives
Renewable
energy potential
Impact assessments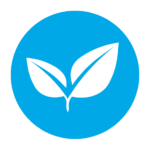 Environment & Natural Resources
Natural habitat
assessment
Protected area
controlling
Pressure and
threats analysis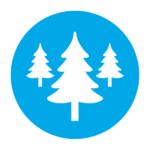 Forestry
Baseline mapping
and stock change
REDD+ monitoring,
reporting and
verification
Damage
assessments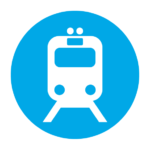 Infrastructure & Transport
Corridor assessments
and route /
network planning
Demand and
suitability analysis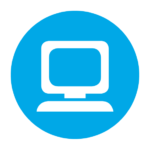 ICT & Telecom
Basemap data
Clutterdata
for radio
network analysis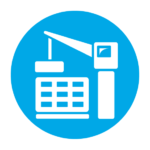 Urban, Rural & Social Development
Site development
information
Urban growth
monitoring
Smart / Green city
planning support
Community
dependency
assessments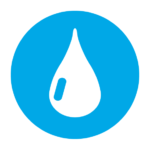 Water
Dynamic water
availability
and change
monitoring
Water demand
and usage
assessments
Facility
planning
Serving the agendas of our customers
Accurate, detailed and timely information on land cover to fulfil multi-sector requirements.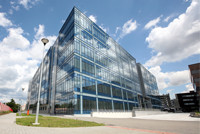 Public
Directives and
Reporting
Obligations
Environmental
Legislation
Land Resource
Management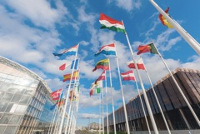 Institutional
Sustainable
Development
Goals
Monitoring
and
Evaluation
Impact
Assessment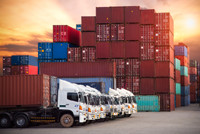 Commercial
Planning
Support
Site Suitability
Project and
Safeguard
Control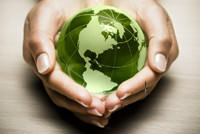 NGO
Baseline
Information
Awareness Raising
Scenario
Evaluations
Monitoring
Public Actions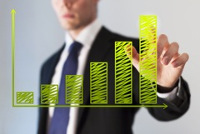 Coorporate
Stock and
Flow Assessments
Risk and Asset
Management
Planning
Support
Customer show case gallery
Putting 20 years of experience to work

LandMonitoring.Earth provides a global land cover monitoring system
for automated retrieval of high resolution map layers and monitoring information.
LandMonitoring.Earth builds on GeoVille's Earth Observation application experience gained in over 400 projects for customers in more than 120 countries. LandMonitoring.Earth is designed along Space Industry 4.0 standards. About us
History & Vision
Growing demands for land cover information are largely covered through bespoken services based on a variety of EO satellite sensors and semi-automated processing steps.
We are working on the fully automatic global retrieval of high resolution land cover information since 1998, with core processing system development in 2016. LandMonitoring.Earth is currently tested in various R&D as well as operational customer projects.
The current status enables already a global processing capacity. The aim is to solidify the performance of the various modules with a multistaged opening of the system.
Team
Our team consists of senior earth observation experts with various scientific backgrounds in mathematics, statistics, physics, geography, metrology, oceanography, forestry, agriculture, environment and economy. LandMonitoring.Earth relies on a core processing module, which was developed by GeoVille's key senior experts. LandMonitoring.Earth was built by our IT professionals, assuring a performant automatization of the analytical process while ensuring a ease-ofuse of the system.
LandMonitoring.Earth is enabled through the Petabyte storage and supercomputing processing power of the Earth Observation Data Centre (www.eodc.eu)
Contact
Your contact information will be treated confidential and will help us to determine a suitable license type for setup of your LandMonitoring.Earth account. *These fields are obligatory

Copyright © 2017 GeoVille Information Systems GmbH.
GeoVille provides the LandMonitoring.Earth Web site as a service to the public.
GeoVille is not responsible for, and expressly disclaims all liability for, damages of any kind arising out of use, reference to, or reliance on any information contained within the site.
While the information contained within the site is periodically updated, no guarantee is given that the information provided in this Web site is correct, complete, and up-to-date.